RASPBERRY PI
Der Mini-Computer Raspberry Pi setzt seinen Erfolgskurs kontinuierlich fort.
Mittlerweile wurde das Gerät 3,5 Millionen Mal verkauft, berichtet das Branchenblatt DigiTimes unter Berufung auf Eric Lee (Asien-Marketingchef des Vertriebspartners RS Components)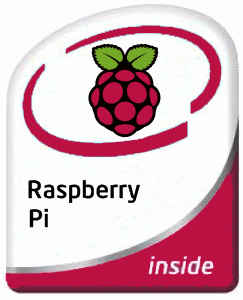 Der Kleinst-PC "Raspberry Pi" hat nun einen Konkurrenten mit mehr Power und Features bekommen.
Die neue Vitaminbombe an der Obsttheke nennt sich "Banana Pi" und wird von dem IKT-Hersteller und Distributor Allnet vertrieben.
Klick mich!

DATENBLATT:
CPU A20 ARM Cortex™-A7 Dual-Core
GPU ARM Mali400MP2Complies with OpenGL ES 2.0/1.1
Memory (SDRAM) 1GB DDR3 (shared with GPU)
Onboard Storage SD (Max. 64GB) / MMC card slot UP to 2T on 2.5 SATA disk
Onboard Network 10/100/1000 Ethernet RJ45,optional WIFI
Video Input A CSI input connector allows for the connection of a camera module
Video Outputs HDMI, CVBS , LVDS/RGB
Audio Output 3.5 mm Jack and HDMI
Power Source 5 volt via MicroUSB(DC In Only) and/or MicroUSB (OTG)
USB 2.0 Ports 2 (direct from Allwinner A20 chip)
Buttons Reset button: Next to MicroUSB connector
Power button: Next to Reset button
LED Power Key & RJ45
Remote IR (Optional)
OS Android 4.2,Firefox OS and Linux etc. OS
QUELLE: allnet.de
It's a little late because I've been very busy, and wanted to make sure the update for this goes smoothly rather than rush something out. This is a big one. Some of you may have got part of the update earlier last week and seen a 'Service management' or root filesystem update. That was done to prepare your systems for this update well in advance. Here's what's new this September:
New initramfs that can repair corruption when it occurs.
UUID labels now also supported for USB volumes
In October, we will switch to UUID labels for USB installs by default
Raspbmc is now faster
Thanks to popcornmix for the following XBMC changes:

Fix for crash when bookmarking
Dynamic range compression to boost center channel volume
Speed improvement for opening movies library
Fixed for compressed audio in stereo
Bug fixes with JPEG parsing
Avoid submitting too large audio buffers

I've also added the following to XBMC:

Windows Media Center PVR support in XBMC (thanks 'krustyreturns' for the client)
24 hour nightly builds resumed

Linux 3.10 is now the long term kernel as supported by Greg Kroah-Hartman
Added 1-wire module support as requested
Fix for isochronous signal support which affected DVB adapters
Improved DVB adapter support
GSPCA webcam support
Fix rsyslog issues
New Boblight addon update fixes issues with refresh rate changes
Fix a bug where secure-rmc can cause high CPU usage
Fix a bug where failed kernel update results in no WiFi
Silence md5sum checks when updating
Downclock CPU frequency when updating to minimise likelihood of corruption
Synchronous writeback on vfat to reduce corruption
Wake On LAN support allows Raspbmc to wake a remote system before XBMC starts
sabnzbd newsgroup reader available in Raspbmc Settings
Updated standalone image and NOOBS images
Quelle & Bilder: PIHUB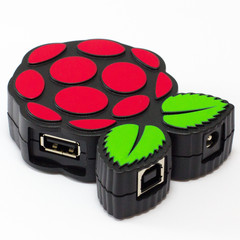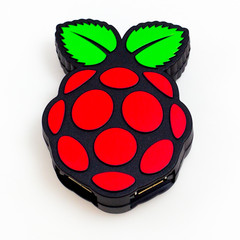 Auch wenn sich der Name "PIHUB" für uns Germanen nicht gerade salonfähig anhört 😉 macht der kleine HUB im Himbeeren-Design was her!
DATENBLATT:
4 USB 2.0 Ports (abwärtskompatibel zu Version 1.1)
3000mA um auch leistungshungrige Geräte wie z.B. externe 2,5″-Festplatten mit ausreichend Strom zu versorgen
5,2V
funktioniert auch ohne Netzteil für low-powered Geräte
Multi-TT-Prozessor für optimale Performance
CE- und FCC-geprüft
Der PIHUB wird im englischen Sheffield gefertigt, inklusive Netzteil kostet der Hub £19,95 (ca. €23,70), ohne Netzteil £13,95 (ca. €16,57).
QUELLE: raspbmc.com
Raspbmc's August update is mainly fix oriented and fixes some issues rather than introducing new features specifically. Some good new features are planned for September, but for now, here's what this month brings:
Support for Raspberry Pi's with Micron memory to installer
Re-added support for Dual Audio (simultaneous analog and HDMI output)
Fixed some issues where some settings were not applied properly:

GPU and CPU temperature display
Cache buffer size (would have caused streaming issues)
Number of background worker threads (could have caused crashes)
Resolution of fanart (could have caused OOM on the VideoCore)

Thanks to popcornmix for his usual contributions:

Fix for visualisations in XBMC
Fix for adjusting video settings during playback
Fix for seeking issues with DVD and online content
Fix for issues with OGG playback
Fix for the buffering regression when playing files with (unused) TrueHD audio (may help other files)

Properly fix issue with SSIDs that have spaces in their name
Reduce installation and update time by making kernel header installation optional via Raspbmc Settings
Fix a kernel updating bug with NOOBS installations
If MD5 hash fails on kernel update, then Raspbmc will try and update the kernel again on the next boot
Updated standalone image to August release to save update time and ensure absolute package freshness
To get the update, simply reboot your Raspberry Pi. Note that if you have disabled updates via Raspbmc Settings, you'll need to enable them first, and if you're running a nightly build, you'll need to switch to 'xbmc release' in Raspbmc Settings to get back to the stable builds we ship as default.
Eine Alternative zum RASPBERRY PI…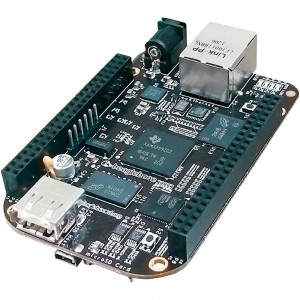 DATENBLATT:
1GHz TI Sitara™ AM335x ARM Cortex™ Prozessor
512 MB Arbeitsspeicher
10/100 Ethernet-Anschluss
Onboard Micro-HDMI Anschluss
BeagleBone Black ist ein Kreditkarten großer Andriod Open-Souce Linux Mini-Computer. Ausgestattet mit einem leistungsstarken TI Sitara™ AM335x ARM Cortex™ Prozessor von 1GHz, HDMI-Schnittstelle, 10/100 Ethernet-Anschluss und einen Arbeitsspeicher von 512 MB on Board. Dank der vielen I/O´s und einer Rechenleistung für Echtzeit-Analysen ist BeagleBone Black ideal für die Automatisierungs- und Steuerungstechnik geeignet.
Arbeitsspeicher: 512 MB
Betriebsspannung: 5 V/DC
Kontroll-LEDs: Ja
Flash-Speicher: 2 GB
Gewicht: 40 g
Prozessor TI Sitara™ AM335x ARM Cortex™ 1GHz
Schnittstellen: USB, Micro-USB, UART, RJ45, microSD, HDMI, McASP0, SPI1, I²C, GPIO (65), LCD, GPMC, MMC1, MMC2, AIN (7), Timer (4), Serial Port (3), CAN, EHRPWM, XDMA Interrupt
Abm. (L x B) 86 mm x 53 mm
Grafikkarte: SGX530 3D, 20M Polygons/S
BETRIEBSSYSTEME:
Quelle: conrad.de
Hersteller: BeagleBoard
Endlich…meine RASPBERRY PI – LEGO-DOCK ist fertig und wird hier auf meiner Homepage unter meinen PROJEKTEN präsentiert!